You can see that current pockets are located completely outside the area where there is potentially space; the hips and butt of modern pants, for both women and men, are closely fitted. If there's any ease, it starts just above the knees.
Conveniently, the point where the vastus lateralis starts to curve back in towards the knee, creating space, is also right around the lowest point your arms can reach without bending over, giving us a well-defined target.
So I made a pair of trousers with no pockets at the waist, and a pair of welt pockets at the side seams, right at that point.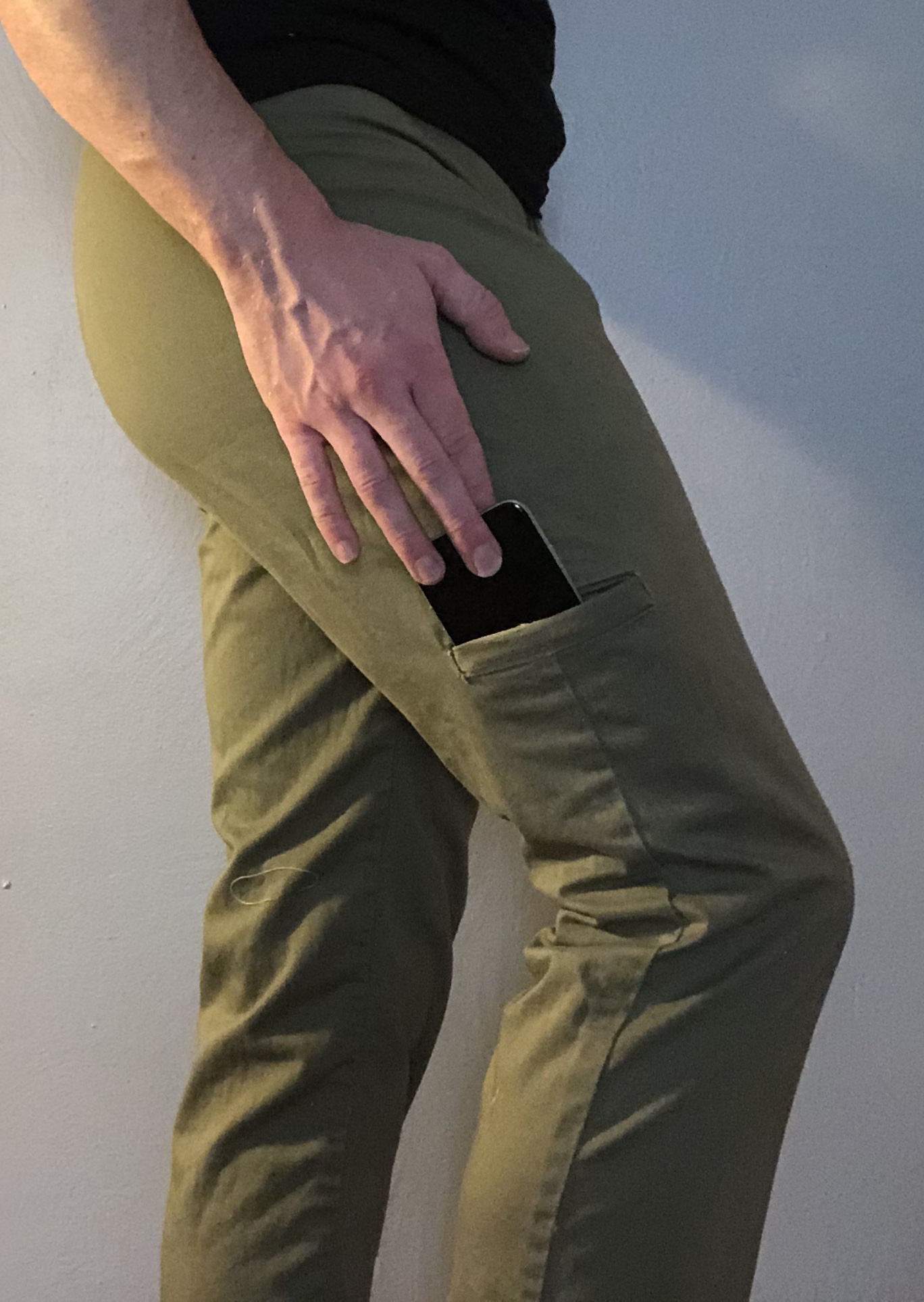 Notes from user testing:
A pocket needs to be big enough for a whole hand, not just phone, to allow for fishing out small items from the very bottom of the pocket-bag.
The pocket bag slips down and back if it's full and the wearer sits down. This is uncomfortable and
The pocket mustn't allow a slick round phone to fall out when sitting, especially when, e.g. jiggling a leg.
Revisions
Luckily, each of these notes point at simple revision, rather than the need to start again.
Make the pockets wider.
Anchor the bottom of the pocket bag to the side seam.
Angle the opening so it's higher in the back — this both makes it easier to slip a phone into the pocket, and makes the pocket "deeper" on the bottom side when sitting or crouching.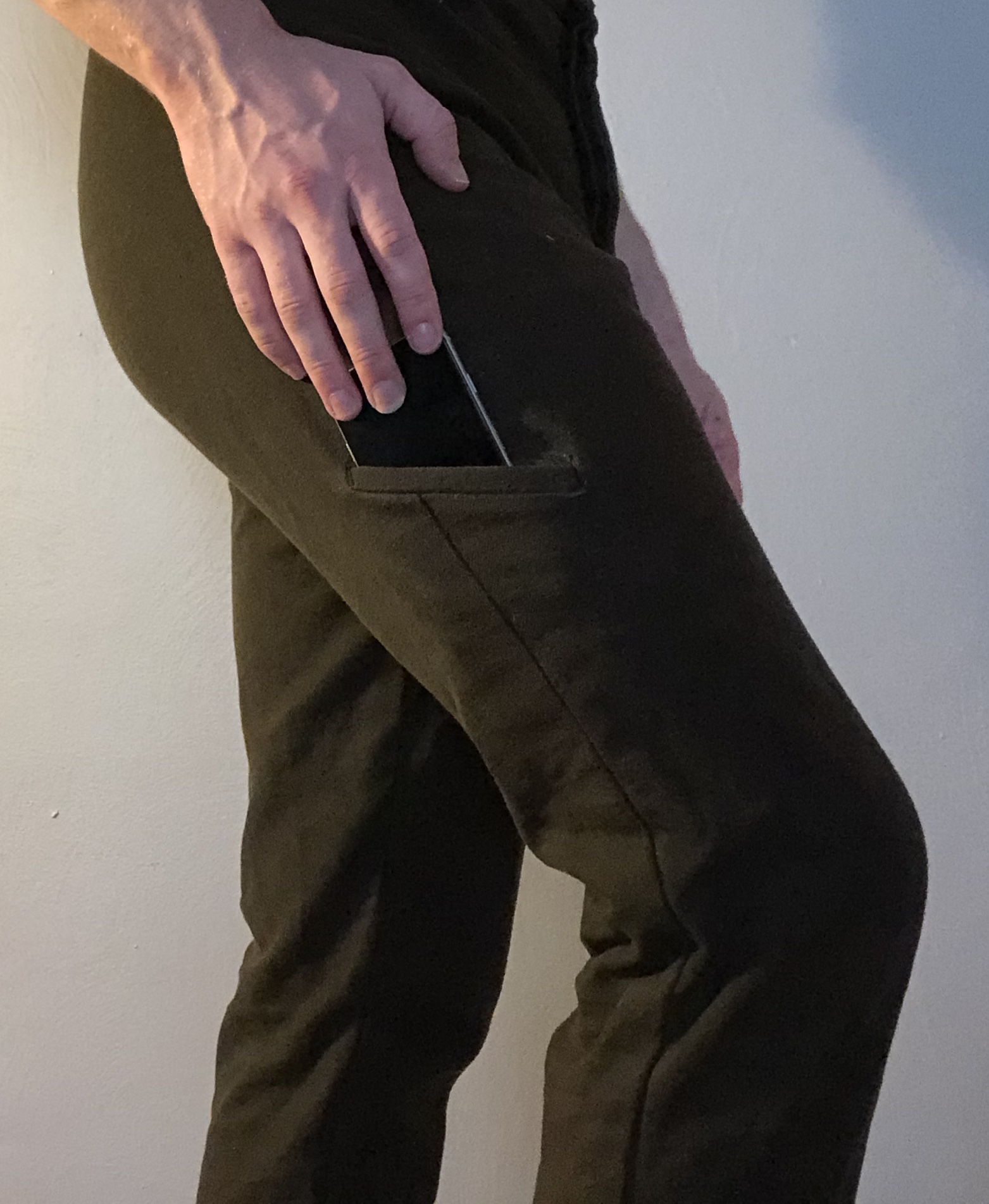 Outcome
These are great. I completely forget my phone and wallet are there — they don't restrict my movement, they're completely invisible, and yet they're easy to access while standing or sitting. There's no temptation to slouch around with my hands stuffed in my pockets. They're so straightforwardly better for my needs that I'm now frustrated when my new-pocket pants are dirty and I have to wear trousers with pockets that are just SO twentieth-century. I immediately made a pair of jeans in this pattern, too.
Further revision is possible, of course; but while it will be easy to refine this design to suit my personal body and needs more precisely, there's only so much refinement possible while remaining suitable for a wide range of body types. If you wanted to mass-produce a pocket like this, you'd want to use something like Dreyfuss' Humanscale data to make sure the placement and size is appropriate for the widest range of people. Luckily, you'd have some additional information in the sizing of the rest of the pants.
Appendix: Sam, have you simply invented cargo pants?
No. Cargo pants solve different problems for different people.
If cargo pants are appropriate for your daily life, you definitely don't want or need my side-seam welt pockets; and vice-versa. Cargo pants aren't office-wear; these dress pants aren't combat-wear.